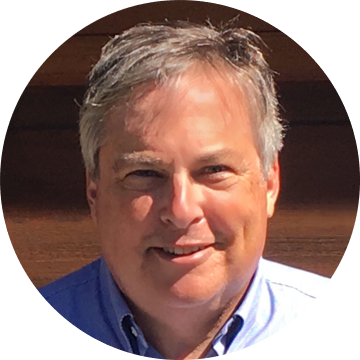 Digital Pioneer and Cross Media Advocate
Inspired by too many Wired Magazine covers and the need to escape the swampy Washington summers, one day Bruce Carlisle quit his white button down job at a DC PR firm, sold his house, finished up his divorce, loaded up his car and drove to San Francisco tor reinvent himself and the stale, siloed east coast communications world he was leaving.
Recognizing the huge disconnect between marketing driven agencies, scared of their own digital shadows and the emerging design driven digital firms, Bruce launched SF Interactive to bridge the gap. Dozens of national and global clients like Netscape, HP, VeriSign, Jamba Juice, Snapple, HomeGrocer.com and Morgan Stanley Dean Witter seemed to agree, signing on for the unique vision of accountable and highly creative online media. SFI was named the "fastest growing privately held company in the Bay Area" by the San Francisco Business Times.
Book a free 15 minute consultation with Bruce here.
Since then, Bruce has been a digital transition consultant to agencies and marketers including the AAAAs, Honda of Northern California, Wong Doody, Mullen Lowe, Ignited and Autodesk. Bruce has also launched his own data-driven startups and completed biz dev engagements with analytics software and survey research companies. He has met with and spoken to dozens of ad and media industry CEOs, Media Directors and Data Scientists as well as CMOs about the challenges they face in solving their own company's analytics deficits. Drawing on these experiences plus his 13 years at major New York City agencies like Ogilvy & Mather and McCann Erickson, Bruce is uniquely positioned to evaluate and help fix challenged analytics programs.